57 North Presents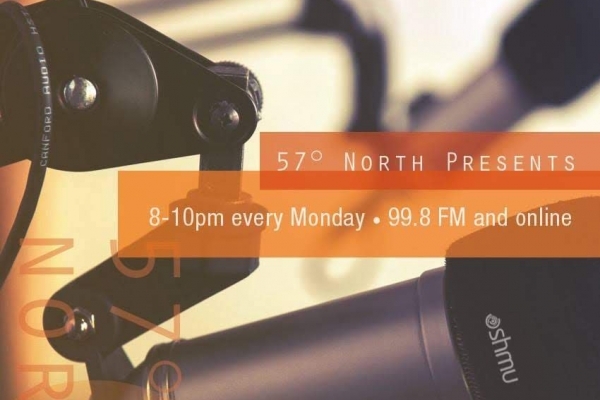 57 North Presents is a weekly interview-based radio show on shmuFM dedicated to local music from the Aberdeen area. Presented by Alan Henderson, we're live on shmuFM every Monday from 8-10pm
The show is also repeated on Fridays at Midnight and available on Listen Again for 7 days.
Interested in appearing on the show? Email info@57north.org
You'll also find 57 North Presents on Facebook and look out for updates from the show on the general 57N Facebook, Twitter & Instagram accounts too!